Introduction from Matt Barrett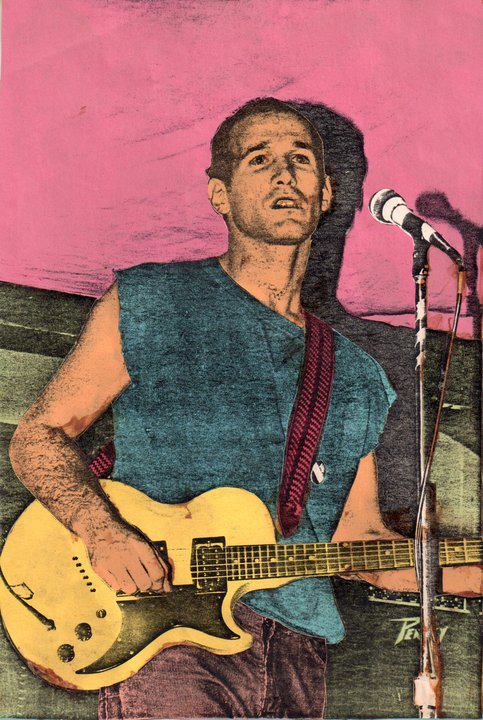 When I look at a map of North Carolina I ask myself how a Greek who was brought up on an island (Long Island) and has spent a quarter of his life on the Greek Islands can live in a town two long hours from the sea? The answer is music. For as long as I can remember music was always the most important part of my life. Not necessarily playing music, but liking music and getting my friends to like the music I liked, whether it was to share my enthusiasm or just a validation that I had good taste and was cool. Music was more important than school. It was more important than whatever job I had. It was more important than my family. It was apparently more important than the sea. And it was more important than girls. Well, maybe not girls. In a way it was a vehicle for meeting girls from the leading question of "What bands do you like?" to being a performer and making eye-contact with beautiful strangers while avoiding it with my girlfriend.
The eighties in Chapel Hill and the Triangle was for me the Golden Age of North Carolina music and maybe one of the richest periods of anywhere in the USA. People who came later will argue and give as evidence a long list of bands that went on to varying levels of national acclaim or local failure and I will agree that in the nineties and after there were certainly a lot more bands and some of them were (and still are) pretty good. But rarely did the bands which followed combine the full package of songwriting, singing and musical ability that if not common in the eighties was at least evident in the most popular of the bands of this period. I have included songs from anyone whose music I still have and didn't think they would get pissed off that I used it. You can click on the links and they should play in the background if I have done this right.
It all begins with Arrogance.....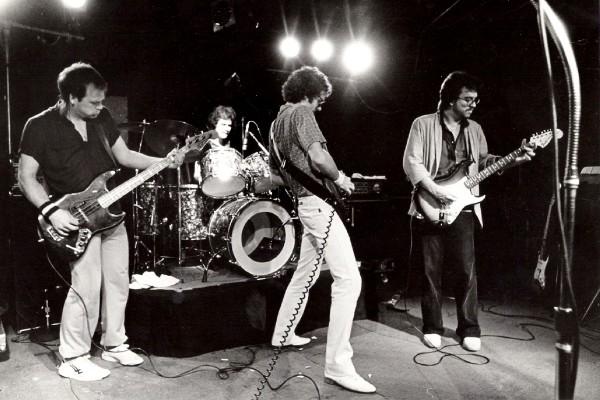 People will tell you that in the seventies there was The Road Band or Southwing or a number of other groups which had their heydays playing the bars and frats at UNC, but no group before or since has been to North Carolina music what Arrogance was. While the southern norm was covering the Allmann Bros, Marshall Tucker and Lynyrd Skynyrd, Arrogance was playing a type of music that might be called British roots with a strong West Coast influence. Imagine the Beatles, Free, the Move, the Byrds, Buffalo Springfield and The Band thrown into a pot and add a dash of folk, blues and some loud guitar and you at least have the ingredients for a band like Arrogance. But what made the band great was not their influences but the ability of Robert Kirkland and Don Dixon, who were not only talented and prolific songwriters but extraordinary singers. The bass-playing Dixon had a voice that sounded like a cross between Paul Rogers, Ray Charles and Joe Cocker and he used it with passion. Robert Kirkland could go from a low snarl to a beer-shattering scream. When these two voices were combined the results were harmonies that those in other bands could only dream about. Arrogance was also Marty Stout on keyboards, Scott Davidson on drums and during their most popular period, guitarist Rod Abernethy who played a flamboyant George Harrison to Dixon and Kirkland's Lennon and McCartney. Arrogance would play weekends, sometime three nights at the Cat's Cradle doing a solid three hours of original music, ending the evening with an hour of cover songs like Born to Be Wild, Walk Don't Run and my favorite the Easybeats' Friday on My Mind. But the covers were just icing on the cake. The originals were better and we Arrogance fans who numbered in the thousands danced all night singing the words to our favorite songs like Your Sister Told Me, Secrets, Cost of Money, Where Are You?, Southside Girl, Where Does The Time Go?, Burnin' Desire, and Open Window which was as much the state anthem as James Taylor's Carolina on My Mind. Arrogance recorded several albums, none of which which captured the magic of the band's live sound though all of them good albums. Signed to Warner Brothers, the record company did not know what to do with them, assigned a producer whose claim to fame was 'Snoopy Versus the Red Baron' and forgot about them. In the end the usual frustrations, solo aspirations and road-weariness took their toll and the band split up. Dixon went solo, produced REM and a couple hundred other groups and eventually settled in as the husband and wife team of Don Dixon and Marti Jones. Rod Abernethy became Rod Dash and made it all the way to Star Search before losing in the first round. Robert Kirkland formed Kick The Future, possibly the most hard-edged, intelligent rock and roll band since the MC5, and recorded one album which included this great song: Give it All Up. Dixon recorded and produced many albums and had a couple great singles, Praying Mantis and Most of the Girls Like to Dance, both from the album of the same name. Arrogance has done several reunion shows, the best at the NC Museum of Art in 2000.
Supporting Cast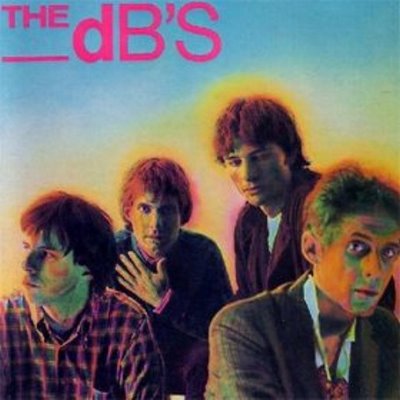 In Greek we have a word Parea. It means the group of people you hang out with, the circle you move with. I like to extend its meaning to actually being what Kurt Vonnegut called a Karass, which is a Parea that goes beyond the boundries of birth and death. A karass is the group of beings you come in contact with life after life. The Parea that came down to Chapel Hill from Winston-Salem included Chris Stamey, Mitch Easter, Chris Chamis, Robert Keely, Peter Holsapple, Will Rigby and Bob Northcott and this group who in their last incarnation may have come from the UK because they brought to the NC music scene the 60's British Invasion with a touch of Sex Pistols punk as well as a style that makes a kindred spirit think 'I wish I had done that'. The groups which were formed by various members of this Karass include the H-Bombs, (who with Th' Cigarettes from Raleigh) were NC's first punk band, Sneakers, who were the first new-wave band to actually do a record, and a good one at that, recorded in the Cat's Cradle, Secret Service, possibly the best power-pop band in the triangle during their first incarnation, Mitch Easter's Let's Active and of course the DB's who merely influenced every pop band in America because they were the favorite band of half the groups who came later. Stamey is back in Chapel Hill producing his own music and the music of others as is Peter Holsapple. Mitch is in Winston with his studio. Chamis plays Ringo for the Beatles cover band the BackBeat in Chapel Hill. The others are scattered around America hopefully to be reunited in this life or the next.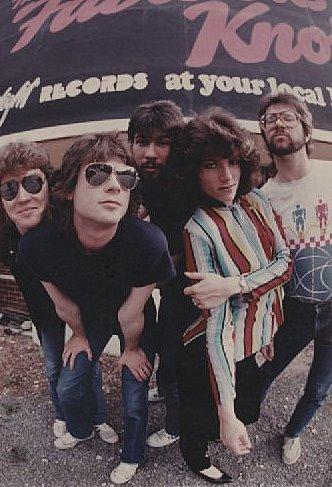 Life can be divided into two paths. One is the path of light, the other of darkness. One is the path of reflection and the other the path of the chasing of bodily desires. To put it more simply life can be divided into two groups of people: Those who like the Beatles and those who like the Stones. Beatle fans smoked hashish in highschool and think Revolver, Rubber Soul and Sergeant Pepper's are the high water-mark of music culture. Stones fans drink beer, would have sex with Mick (even if they are not gay), think Keith is a great guitarist and looks cool with a cigarette dangling out of his mouth, and leap to the dance floor at the first notes of Brown Sugar. In bands you have the Beatles model which has at least two guys singing and everyone playing an instrument. The Stones model you have a lead singer who is the focus of attention (usually a jerk but not always) and everyone else just has to look cool and play reasonably well. Not surprisingly, musicians who follow the Stones model get lots of chicks. Beautiful ones too. The guys who follow the Beatles model get interesting conversations and sexual frustration, which luckily makes good song material. But we all know that in the end the Beatles people will go to heaven and the Stones people will be sent to a place where the only music is Aerosmith. In the early eighties The Fabulous Knobs were the Rolling Stones and The Dads were the Beatles. The Fabulous Knobs were actually better than the Stones. This may raise some eyebrows. How can a band that had maybe one album, playing in bars in North Carolina be better than the Stones? First of all you have to take into consideration that the Stones themselves though musically competent, in their live performances rarely rise above the level of a good high-school rock band playing Stones covers. So musicianship alone puts the Knobs over the Stones hump which in baseball would be the equivalent of the Mendoza line. Where the Knobs left Mick and company in the dust was in the category of lead singer. Debra Demilo was like Mick with the voice of Aretha Franklin. So what happened to the Fabulous Knobs? Debra got married and moved to Indiana. Terry Anderson, David Enloe and Jack Cornell formed The Woods who became an area favorite and were imortalized when the Georgia Satellites were signed on the strength of Terry's song Battleship Chains which somehow found its way onto that band's demo. Terry still shows up with a band at the occasional Sparkle Fest where he thunders through his style of redneck pop with balls and humor.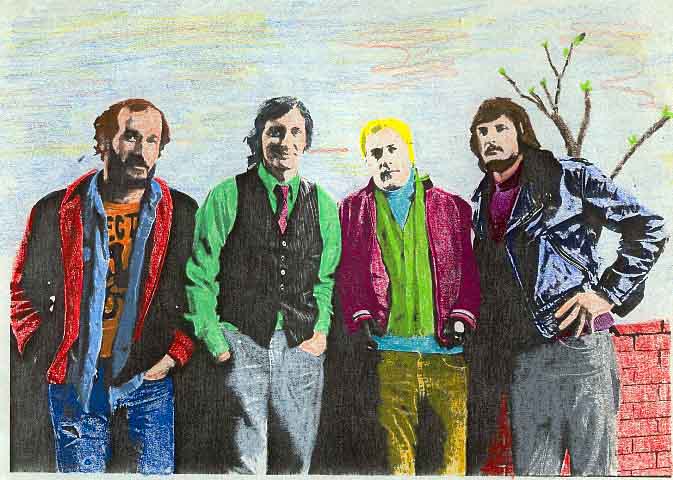 The Dads were the result of the musical and spiritual friendship of Rick Miller, now known as Parthenon Huxley and Matt Barrett, (me). We played in bands in Greece, including the legendary CC Blues King, and then continued playing together in Chapel Hill. When brought to the attention of Don Dixon, who was intrigued by our taste and the fact that we had been playing together since junior high, he recorded us and got us a record deal with Moonlight Records, a local label owned by David Robert who was at the time owner of the Cat's Cradle. The result was the Matt Barrett EP called The Ruse with the song Six-Pack which became an instant classic on the new UNC radio station WXYC. It was not until drummer and world famous neurologist Dr Scott Scwartzwelder joined and journeyman guitarist Zoe Lagergren was brought in to play bass that the Athens, Greece duo became the Dads and for two years, beginning on Halloween of 1980, they were one of the most popular and dancable bands in the Triangle, playing a style of high-energy Beatles, Move and Who influenced originals and playing them fast. Original songs like The Machine, Jaded and Saving up for L-57 were both danceable and musically interesting. The song Actress, written by friend and former-Dot Jimmy Agnello was probably their only slow song, but it was a crowd favorite.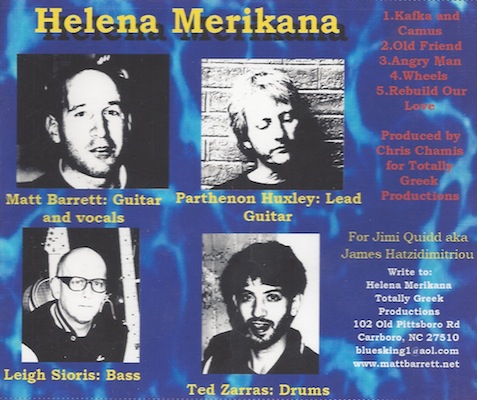 In the end it was like marrying the highschool sweetheart that you have dated for ten years and gotten divorced a year after the wedding. Matt (still me) became a solo performer in Greece and at the Cave in Chapel Hill where he played so often that even people who had never heard him thought they had. He (I obviously) recorded a 45 at Overdub Lane with Wes Lachot called Is This It? b/w Nothing At All To Write Home About and later a highly acclaimed cassette album called The Price of Illusion, with Paul Price on a four-track in a shed in his mom's back yard. Another single Summertime, with boy wonder Andy Church never saw the light of day. His last recording before quitting the music biz was Helena Merikana with an all Hellenic band of Parthenon Huxley, Leigh Sioris, Ted Zarras and produced by fellow Greek Chris Chamis. Assembled is a better word than produced. The whole thing was done through the US Mail. The song Old Friend was about Dot's lead singer Jimi Quidd who died in 1989. The Robert Kirkland influenced Angry Man was a teenage angst song with a great Parthenon Huxley Guitar solo. For more on Matt see www.mattbarrett.net/music. Scott was swept back into the world of Academia. Zoe drifted into the labyrinth of business and later became an insurance salesman and Rick Miller became Rick Rock and had a big local hit called Buddha Buddha. Later he became Parthenon Huxley, putting out some highly acclaimed albums, producing others and even playing the role of Jeff Lynne in a final version of Electric Light Orchestra. For more on Parth see www.parthenonhuxley.com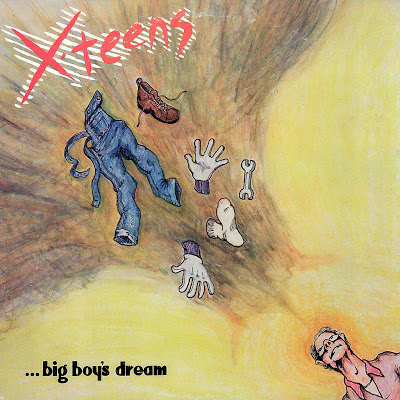 There were other bands too that deserve praise. The X-Teens were a sort of fusion of Talking Heads and Elvis Costello, and the most 'new wave' of the triangle bands. They were great live and recorded a record or two on Moonlight. The Gillettes were led by guitar hero Terry McInturff who was like a Peter Townshend with the grace of a gazelle and like Pete ended his shows by smashing his guitar and unlike Pete taking it home and fixing it himself. (Terry is now a highly acclaimed guitar maker in Pittsboro with his own line of guitars and an impressive list of customers) The best of the rest were probably The Pressure Boys who came out of Chapel Hill High with a huge fan base that filled the local clubs as soon as they came of drinking age or even before. The Pressure Boys played a type of high-energy ska with horns. They were fronted and managed by lead-singer and trombonist John Plymale and featured perhaps the best drummer in town, Rob Ladd . They were the most likely band to score big just as national attention was focusing on the Triangle area. The Pressure Boys actually won the Snicker's Band Search contest (or maybe it was the Miller Beer contest.) Whatever contest it was the band refused to play a guitar in the shape of a giant Snickers bar or Miller bottle and they were cut loose by their sponsor. Plymale switched to guitar and with a couple members of the band including trumpet player JW Widenhouse started The Sex Police which were even more popular. Plymale is now producing at Wes Lachot's Overdub Lane Studios. Wes himself played in a short-lived band called Nobody with the legendary Paul Price who went on to form LUD and was a father-figure and guru to a generation of Hardback Cafe musicians. Paul Price joined with former 1+2 guitarist Holden Richards to form the Swamis. The band had many members over its 10 years including elements of the Red Clay Ramblers (Ed Butler) and Mastering Genius (Brent Lambert) Johnny Quest (Jack Campbell) making rocking pop mostly in the studio.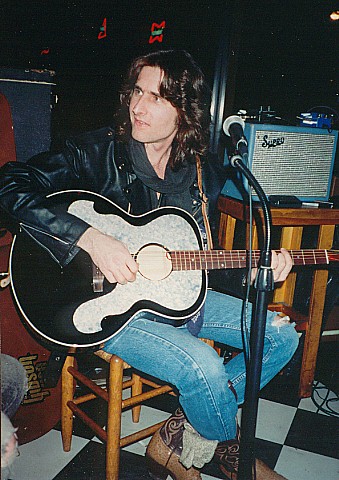 HegeV was George Hamilton V, son of Grande Ole Opry star George Hamilton IV. HegeV began playing in the ZoomZoom restaurant on acoustic guitar with a cello player, formed his band HegeV and the Heartattackers, then another called Gumbo Yaya (strangely his most popular band) which was a soul review with himself backed by a band and three female singers. In the end, before leaving town he put out an album of great songs called House of Tears which was the name of the big old house he and his band lived and rehearsed at on Airport Road. They had an old black hearse instead of a van. One thing about George that made him stand out was how comfortable he seemed on stage which is understandable since unlike the rest of us he grew up on stage. Chris Chamis told me how one night he watched George break a string early in the set, a catastrophe to most of us without a spare guitar. George calmly replaced the string while telling a story so smoothly it was like part of the act. George moved back to Nashville where he was originally from and became a regular on Grande Ole Opry like his Dad. He still turns up occasionally, usually with a killer band. Now he is living in Paris where of course they love him as much or more than Jerry Lewis and Mink Deville.
The Snap was led by probably the best guitar-player on the scene, Charlie Ward, who was something of a local legend before new wave and continued to be one after the group broke up when he was instrumental in reviving the blues in the area with the Triangle Blues Society. I don't know if there is any existing recording of the Snap but I have this version of a song I recorded called One More Time which includes some great guitar playing by Charlie Ward, done in one take by the way after never hearing the song before. The bouzouki and violin are played by Barney Pilgrim and the tuba or bell-horn euphonium by John Plymale. The drummer is Rob Ladd.
Jazz guitarist Scott Sawyer who has become a major player and tours worldwide could be seen every Wednesday at the Pyewacket restaurant with a series of area musicians and he also started the Monday night blues jams there too. Charles Petty of Shady Grove invited all sorts of folk, country and generally acoustic performers for Thursday nights so except for Tuesday you had enough music to get you to the weekend.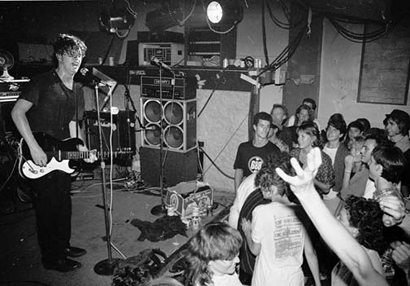 When Crash Landon and the Kamakazis opened for the Dads at the Cat's Cradle most of them were still in highschool. It was their first club gig and most of them went on to have musical careers. It included Dexter and Sarah Romwebber who along with brother Joe, who was the singer for UV Prom, became local heroes if not celebrities. Flat Duo Jets began with Dexter Romwebber, just a kid then, singing frantic rock-a-billy and old rock and roll with bass player Tone Meyer and drummer Chris 'Crow' Smith. Tone left the band and though he was an excellent bass-player, in a way it was addition by subtraction because it enabled Dexter to do what he does best which is to play unfettered. Dex is still around and like fine wine has gotten better with age. His sister Sarah played drums with The Psuedes, then Mondo Combo, Let's Active and Snatches of Pink and later could be found working with Bryan Gibson in his guitar shop. Tone went on to play with the Chickenwire Gang.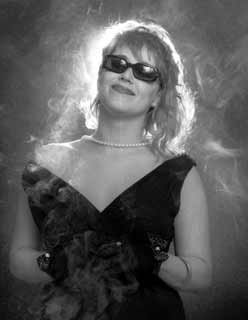 Taz Halloween has the voice of a great jazz and blues singer trapped in the body of a talented singer-songwriter. Taz could have easily gone on to fame and fortune singing the old standards she does so well but chose instead to remain true to her own music and art which was good but very personal and not everybody's cup of tea. She began as Wendy Shadburn in a version of The Holla Band that also featured guitarist Terry McInturff from the Gillettes, built up a following for her Taz Halloween multi-media shows, spent time as a torch singer with pianist Robert Griffin, moved to LA, came back, and is now waiting tables at Michael's Pub and still playing occasionally.
Red Herring came from Durham and along with the Boney Maroney Band were the vehicles for Billy Stevens, a multi-instrumentalist from Chicago, who owned the Sallam Cultural Center which was home to Brother Yuseff and his circle of friends, perhaps the best jazz musicians in the state. Boney Marony was a straight cover band that focused on San Francisco and LA in the sixties and was later adopted by Duke Deadheads as the closest thing to the Dead available. Red Herring was a three-man band that combined beautiful harmonies, lots of instruments and tons of humor. Imagine Firesign Theater with instruments or The Kingston Trio on acid.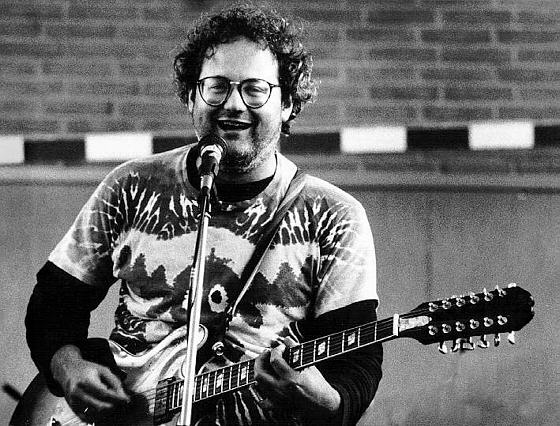 Also from Durham were The Flying Pigs who played sixties-pop and were led by Pat O'Connell from New England and Joe Bell and the Stinging Blades, a blues band with a great harmonica playing frontman, two excellent guitarists and a fine rhythm section and who unlike just about every band on this page were still together in 2012. From Greensboro came The Graphic featuring talented lead-singer Treva Spontaine, guitar virtuoso Brad Newell and the orange bass of Dwight Mabe. The Blazers were a longtime staple of the scene, led by Shakin Sherman Tate. Their most popular line-up was with Rick Miller on lead guitar and Lee Gildersleeve on bass which recorded the Moonlight LP How To Rock. Their last lineup was with Lee Gildersleeve on guitar who later went on to form the Bad Dog Blues Band . The legendary Eugene Chadbourne(photo) from Greensboro was a regular performer at the Station and the Cradle but never drew the kinds of crowds he could in the Northeast US. It's hard to be a prophet in your own state. From Greenville, Lighting Wells brought authentic solo blues to the Cave while traveling minstral Pierce Pettis actually lived in Chapel Hill for a couple years, packing that club when he played. Seventh Street Restaurant bartender Nancy Middleton came out of nowhere to become a local country star and ended up moving to Nashville.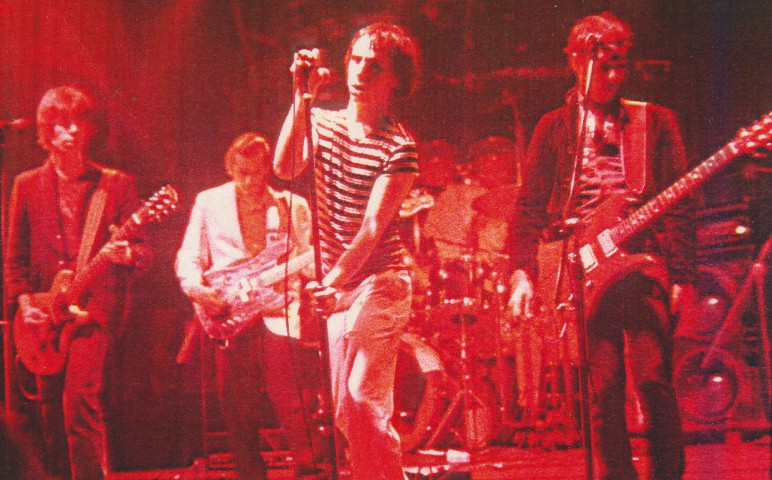 Chapel Hill attracted bands from other towns and cities who made their mark on the scene. Cruise-a-matics played hours of flawless oldies and had a tall bass-player who looked like Opie Taylor from Andy of Mayberry. Nashville legends like David Olney and Tim Kreckle and guitar hero Glen Phillips were regulars at the Cradle as were NRBQ. From New York City, The Dots,(photo) who were high school pals of mine, came down several times beginning in 1979 with a show at the Cats Cradle and again in 1980 to play a week's worth of gigs at the Pier, Friday's in Greensboro, the Cradle and, believe it or not, Crooks Corner which for a couple years had live music in a room that was so loud bands had to put their amps on 1 and face them to the wall just so people could stand to be in the room. The Dots 1979 Sunday night gig at the Cradle initiated what became punk-new wave night and opened the doors to local and visiting groups every Sunday. Their gig at the Pier in 1982 with The Bangles featured a battle of the bands with the two groups insulting each other from the stage. Check out their songs Put on the Brakes, Let Me Take You to Lunch and In Another World from their long out of print Return of the Dots LP.
In 1980 Jimi Quidd and Leigh Sioris of the Dots were producing a single by a DC jazz-fusion band that had just made the transformation to punk, called The Bad Brains. HR and I became friends in NY and I invited them down to play a show at the Station which turned into a mini-tour that included Raleigh, Greensboro and the Bayou in Washington DC, all with the Dads opening. The first time I heard the Bad Brains was at the soundcheck at the Station show. I had never heard anything so precise, so intense and so ominously loud and most likely few others in town had either. There had never been anything like the Bad Brains in Chapel Hill and that night as I watched the frenzied crowd and this super-human band, I wondered if maybe I had unleashed some kind of demonic force on my little town that was now loose and out of control. Jerry, their soundman and former member of Th'Cigarettes had the Dads' PA cranked and the Dads' soundman was in a state of near hysteria. I don't think anyone who was at that show ever forgot it. I probably saw the Bad Brains a dozen times or more in the 2 years after that and when the band was on, they were incredible. But the best Bad Brains show I ever saw was that first night at the Station. I was in awe. Most of us were. I think on that night Chapel Hill music changed forever. Check out the song Riot Squad which was one of my favorites. I actually have some live cassettes from their North Carolina shows somewhere and some of their original 45's of Pay to Cum and Stay Close to Me, produced by Leigh and Jimi.
Root Boy Slim and his Sex Change Band came down regularly from Washington to put on incredible performances at the Cradle where the band gave new meaning to the word 'tight' as Rootboy got more outrageous and out of control to the point of eating the club's ceiling tiles. Riders In The Sky played the Cradle two or three times a year and had everyone singing along, even people who did not like cowboy music. REM played the Station every couple of months, at first to crowds of ten or less, eventually becoming a favorite and then going off to become superstars, making everyone wonder why them and not us? The answer was hardwork, good material and a great manager, Jefferson Holt from School Kids Records on Franklin Street.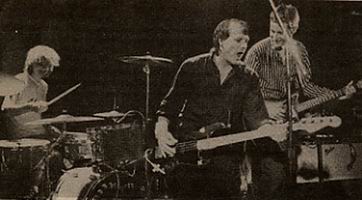 North Carolina bands were making their mark and venturing out into the real world. Arrogance played just about 365 nights a year, mostly in North and South Carolina. The Dads and the Knobs played Desperados in DC to a handful of friends which would have fallen into the category of disasterous gigs except that the one person in the audience that nobody knew turned out to be the person looking for a group to play the graduation dance for the Corcoran Art School. The previous year it had been the Talking Heads. The next year it was the Dads. Rick Rock enlisted the help of bassist Andy Church and drummer Chip Shelby for an ill-fated tour of the midwest that died with their van somewhere around Nebraska. But the band got great reviews and became an area favorite. Andy and Chip came back and recorded the song Back Home with me (Matt) on the 4-track at Lloyd Street Studios and a little later Rick joined up with Rob Ladd and Don Dixon for two US Tours as Me and Dixon, headlining in the south and joining Let's Active and Tommy Keene in the North. Reggae band Rolly Gray and Sunfire allways packed the local clubs but found a following in the beachtowns of the east coast from Cape May south.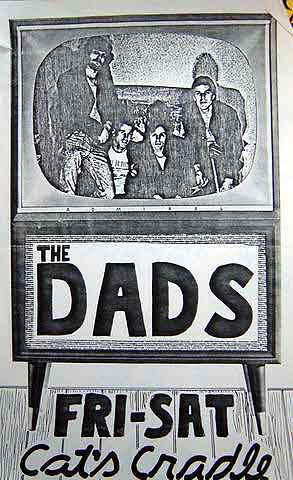 When Monmouth Records appeared in Carrboro to milk what talent they could from the explosion of bands that followed the pioneers, the scene was in full swing but the best bands were gone. Home studios and family obligations took many of them. Changing tastes and audiences took the rest. For me I can remember the night that foreshadowed the end. During the early eighties the people who would come to hear these bands at the Cat's Cradle and the Station were generally not students. There were students among them but the fans were mostly young people who worked in restaurants, former UNC students who had stayed on to be artists or work wherever they could, some professionals, a lot of locals, and people from Greensboro and beyond who did not mind driving a couple hours to hear good music. People danced and the bands played songs that kept them moving all night. The fans were not just listening, they were interacting and letting go and when the last song of the final encore was played entire crowds moved on to a spontaneous party somewhere to continue until the sunrise. In 1981 we played Purdy's on Franklin with the Raleigh band Nantucket who were a sort of local Boston-Journey arena rock band. We were surrounded by beautiful blonde students and their boyfriends and did a one hour set of the songs that would get the Cradle crowd out of the pews and onto the dance floor. But nothing happened. The audience clapped and nodded their heads and swayed a little to the music but merely watched us like we were a giant MTV. They did the same with Nantucket. We talked about it afterwards and came to the realization that this new generation of music fans were different. You were not going to see the guys dancing together acting like Mick Jagger or playing air guitar and the girls laughing, dancing, singing along with their T-shirts and blouses clinging to them soaked with prespiration. As these students flooded the music scene shows became more like concerts than dance marathons. Sets got as short as the attention spans of the audience. Dancers were the minority instead of the majority.
I think for me the final nail in the coffin was at a show where Taz Halloween was opening for yet another new Athens, Georgia band, singing her heart out to a crowd that was mingling on the fringes, showing little interest, waiting for the main act. The band from Athens had another surprise guest, a local 'poet' who got on stage after Taz, fired up a chain-saw and screamed the lyrics to 'In-A-Gadda-Da-Vida'. The crowd gathered round and watched and listened in rapt attention, fascinated while Taz was probably backstage packing her gear to go home. That night, at least for me, was the end of the era.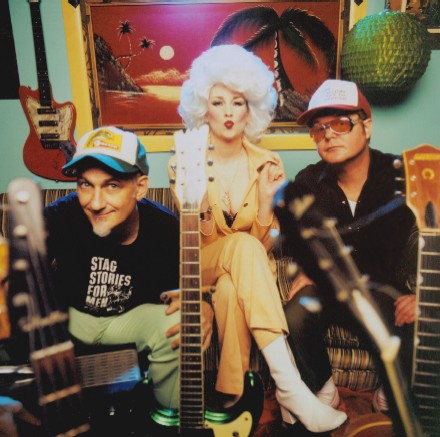 When the album Welcome To ComboLand was released in about 1985 and the area was becoming known as Mecca for musicians who began arriving in vanloads, the scene was more about looking for record deals then it was playing long shows that might reveal a band's limitations. Some bands like Southern Culture on the Skids were able to keep an audience jumping all night and became quite popular because of it. Many bands fine-tuned a set's worth of material on the advice of managers who were then what real-estate investors are today. They were looking for the band that had it all, good looks, good songs and talent of which there were a few though what was lacking was a work ethic that would keep a band together when the going got tough or at least beyond the release of their first album. Despite the venture capitalism of the NC music scene few bands made it on the fast track. Many of these ventures went belly-up sending rock-managers into more stable professions where fights over girlfriends and set lists would not mean the end of their investment.
In the mid and late eighties some rockers become folkers playing at the Cave or opening for name acts at the Cradle and the Arts Center. Unfortunately the Cave decided more money could be made booking bands for the weekends and the old-rockers-turned-folkies had to settle for weeknights so their aging fans who now had familes and real jobs to wake up for could not share the final chapter of their careers.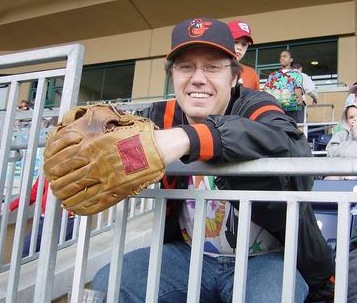 The bands that were relatively successful in the nineties like Superchunk or the Connells never got rich, but by being smart and working hard were able to survive and sell enough records to keep going. For the bands and solo performers that were content to just exist in Chapel Hill and the triangle there was not much money to be made but if you didn't care about that you could extend a career indefinitely. As the triangle music scene became known internationally, steady performers like Jeff Hart received rave reviews: Mi stupisce che agli appassionati di rock dell'anima il nome di Jeff Hart dica poco o niente! Jeff ha una lunghissima carriera ed é un musicista carico di idee e con una grande forza granitica. Eppure sembra destinato a rimanere nell'ombra del business, anche se a lui poco importa. I dischi che incide sono tutti splendidi come l'ultimo Glances from a nervous groom", il mini CD Love you long time, o come nella docuumentaristica antologia The singles 1961-1990.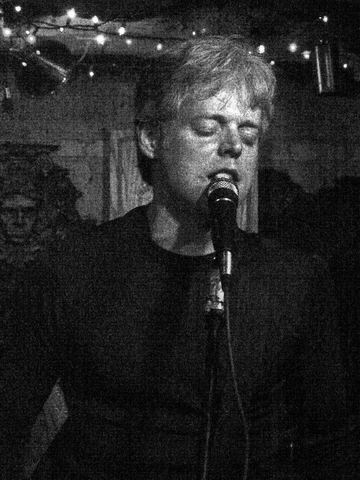 As the eighties ended there appeared a number of talented musicians playing beneath the notice of the scene-sters. Dave Spencer, later of Mumblefish, was probably the best singer-songwriter from Charlotte and Jim Smith was certainly the best singer-songwriter from Salisbury. Both are still performing at the Cave and at the Station in Carrboro, sometimes with bands and sometimes without. Jim Smith may be the best songwriter since Dixon and Kirkland and when he is on, can be a great singer and a mesmerising performer. The Chickenwire Gang who came along at the end of the eighties, played everywhere and anywhere and were versatile enough to play anything from swing, blues, jazz, folk and country and showed up one Halloween at Local 506 as a heavy-metal band. Halloween has always been a night of big surprises at area clubs beginning with Arrogance doing their Dogbreath sets of sixties covers to Let's Active showing up with long beards to do a set of ZZ-Top that looked and sounded like the real thing.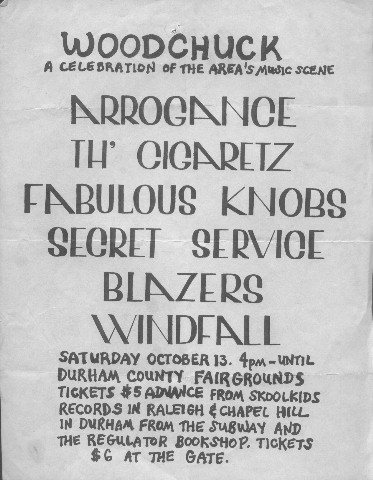 That in a nutshell is what was going on from my perspective as not only a musician but also the guy who put up all the posters. No doubt there will be people who will feel left out, plus it goes without saying that such giants of local music as Mike Cross, Jim Wann and Bland Simpson, and the Red Clay Ramblers would have been included except that would open the doors to several other types of music and a couple hundred more performers. To write about the other music that was happening at the time and continues to this day would require me to sit down with old copies of the Independent and Spectator and do actual research rather than just write whatever comes to me off the top of my now bald head. As for the nineties and into the next century I remain blissfully ignorant of everything but the few groups and performers I liked which included Ben Folds Five, Hobex, Squirrel Nut Zippers, and maybe a couple others. Contemporary bands I can't really write about because I either have not seen them or if I have they did not phase me, even those that have gained national attention. But there is still a lot of music out there judging from the weekend listings and the number of clubs that are in business. I am reluctant to list them here because there are so many that come and go that I would have to revise this page monthly. If you are new to the area or visiting you can find all the music you want in the weekly arts and culture magazine The Independent.
Want a hint of what of was like in the good ol days? Take a look at these pre-photoshop Cat's Cradle Calendars from the early eighties done by none other than Parthenon Huxley. Then when you are finished check out my collection of photos and posters.