Matt Barrett's
ORCHESTRA Page
featuring former members of ELO and ELO Part II
Intro: It All Began With The MOVE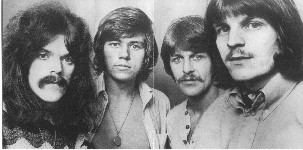 I was never a big ELO fan. I was a huge MOVE fan and for those of you who don't know the history, ELO was started by Roy Wood and Bev Bevan, founding members of the MOVE, with late joining member Jeff Lynne. The MOVE were one of the most innovative pop bands in England and Roy Wood one of England's best songwriters, right up there with Lennon-McCartney, Jagger-Richards and Ray Davies. Though they never had a top ten hit in America their hits were plentiful in the UK. As the history of the band was winding down, Jeff Lynne joined Roy and Bev, the last remaining members of the band for their two final albums; Looking On which is my favorite and Message from the Country, another great album.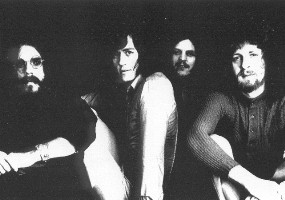 The MOVE (or most likely the record company) released Split Ends, concidered by critics to be the strongest MOVE album, most likely because they took Message from the Country, cut out the filler songs and replaced them with Chinatown, Tonight, Down on the Bay, California Man and the shoulda been #1 hit Do Ya, all great pop-rock songs. In the meantime Roy, Bev and Jeff became Electric light Orchestra, a concept that went beyond the Move and was based upon Roy's ability to play a large variety of instruments reasonably well. Their first album features Bev on drums, Jeff on piano and guitar and Roy on guitar, cello, violin, fench horn, clarinet, oboe and just about any instrument one might find in a real orchestra and several that one wouldn't. The album did not sell and Roy, for reasons unknown but can only be assumed had to do with the proverbial 'difference in opinion about the musical direction of the band', split. Once Roy was out the band took the road to pop stardom using Jeff's ability to write songs that had simple pop hooks, yet lent themselves to orchestration. They also brought in several excellent musicians to play the instruments Roy had abandoned and then had one hit after another in the mid-seventies and early eighties until they quietly disappeared. To me they were like Fleetwood Mac or Bad Company, respected musicians who said "to hell with this let's make some money" and created music pandering to the musically challenged masses: the same people who had bought Peter Frampton's Live double album. I knew their songs from hearing them at parties or skipping past them on my car radio and while I stopped following the exploits of the group my favorite band had metamorphosized into, I had to admit that the Jeff Lynne vision of being able to do on stage what the Beatles could only do in the studio was a solid idea. And while I was not a fan I had to respect Jeff Lynne since everyone else seemed to and ELO was a lot better than Bad Company (which my other favorite band FREE had metamorphosized into to my horror).

So where do I fit in? Why would I make a website dedicated to a band I did not give a shit about?
Funny you should ask.......
| | |
| --- | --- |
| | My former musical partner, Parthenon Huxley, who I had played with in various good and lousy bands since I was in 9th grade in Greece and up through the early eighties in Chapel Hill when we played in the Dads, auditioned and was asked to join the reformed ELO Part Two. (The name is a compromise after ages of legal wrangling between Bev Bevan the new leader of the group, and Jeff Lynne who was afraid any musical misadventures might tarnish his reputation in Cleveland or wherever the Rock'n'Roll Hall of Fame is). Since I had turned Parth on to the Move and in a way had some minor influence on his distinguished musical career, I felt like a proud father who's son had just joined the NY Yankees to play 1st base, taking the place of the not quite immortal Joe Pepitone. (The analogy works in a way because Parth is actually replacing the guy who replaced Jeff Lynne). Sure the band had not made a record or had a hit in about 15 years, but they were filling concert halls in Latvia and Estonia and there were people who love the band in the way that deadheads love Jerry and the boys. Maybe not as many of them, but enough to fill the Copa Room at the Sands Casino in Atlantic city. |
And that's how the story begins.... The Journey
---